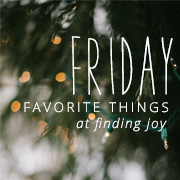 Happy Friday everyone! This week has gone by quickly, but it has been a really good week! Here are some of my favorite moments from this week.
We went to a wedding on Saturday.
I am pretty sneaky when it comes to
catching moments like this one.
(The photo and edits are mine.)
I totally ate this whole thing Sunday night.
Ice cream is just needed sometimes.
Monday afternoon readings of Snow White
and the Seven Dwarfs
Mommy nap time with the fur-babies.
The blackness at the top of the photo is my other cat, Bear.
Murphy was at the foot of the bed.
Gizmo just wanted to curl up with Mommy in typical Gizmo fashion.
Silently watching Gnomeo & Juliet
(Mommy had a migraine and was being lazy on the couch.)
Laying on the floor with L watching the sun fade
through our big picture window.
(Favorite part of this house.)
And there you have it! I hope you all had a wonderful week and that your weekend's are all that you need and want them to be! We will be celebrating my 30th birthday tomorrow evening and I cannot wait. My best friend is coming in tomorrow morning and we get to have some one on one time with each other.
I am stoked!
Have a great weekend everyone!
Until next time,