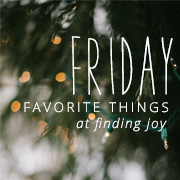 Here are some of my favorite moments from this week:
1. Early morning play time
2. Having fun with Uncle Bubby
3. Mommy & L cuddle time
4. Family photo opp!
And how about some favorite pins from this week too?
3. If you don't know where this is from, we can't be friends.
4. Soda Fountain Dress from ModCloth.
I seriously need this in my closet.
Husband, do you read this, I need this in my closet!
That's all for this week, folks!
Have a great weekend!
Until next time,